Durables 3-Rail Vinyl Ranch Rail Horse Fence with 7' Posts (Gray) - Priced Per Foot
Details
Durables 3-Rail Vinyl Ranch Rail Horse Fence with 7' Posts (Gray) - Priced Per Foot
The Three-Rail Vinyl Horse Fence with 7' Posts is the perfect addition to any home, barn, or pasture. Designed and manufactured by Durables, this fence embodies an iconic piece of Americana, the horse, its rider, and the place they call home. Sold by the foot, and all assembly pieces included, means that the process is stress-free and cost-efficient. The 100% recycled premium grade vinyl material is lightweight but is made to last. The thicker posts and rails mean our horse fencing has been rated 20-50% stronger than international competitors to ensure the safety and security of your horses, after all that's what truly matters. The low-maintenance material allows you to get the installation done and move on to your next project, no more wasting time on consistent patches and temporary fixes. Install and never worry about painting, staining, or sanding!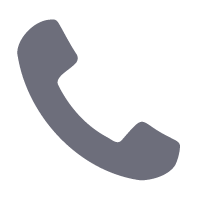 Contact Us For Pricing (800) 878-7829
Features:
Screwless Notch System
Aluminum Gate Post Inserts
Includes All Pieces Needed For Assembly
Double Web Construction For Superior Strength
Low-Maintenance, Never Needs Painted, Stained, or Sanded
Specifications:
Color: Gray
Post Size: 7'
11" Rail Spacing
Rail Size: 1.5" x 5.5"
5" x 5" Square Posts
100% Recyclable Vinyl Material
20-50% Stronger Than International Competitors

Total Fence Height Will Vary Depending On How Deep Posts Are Buried
**Durables 3-Rail Vinyl Horse Fence, Gray is also available with 8' Posts.

| | |
| --- | --- |
| SKU | PGHF-F3RAIL7-1.5X5.5 |
| Fence Type | Horse |
| Post Length | 7' |
| Color | Gray |
| Style | 3-Rail |
| Rail Size | 1.5" x 5.5" |
| Post Size | 5" Sq. |
| Country of Manufacture | United States |
| Material | Vinyl |
| Manufacturer | Durables |