Quick Ship Vinyl Fence Styles And Options
Customize a Vinyl Fence to perfectly suit your space with the click of a button! Expertly designed and manufactured by Durables to enhance your outdoor living space at an unbeatable cost, our Vinyl Fence Kits boast weather resistance, a long, maintenance-free life span, and easy cost-cutting, do-it-yourself installation. Our Vinyl Fence is available in heights ranging from 3' to 8' with several options to select a color, style, gate, post cap, and more. Available customized fence kits are offered for Privacy, Pool, Picket, and Semi-Privacy Fence. Start by selecting the fence type that aligns with your specific needs and discover the options we provide.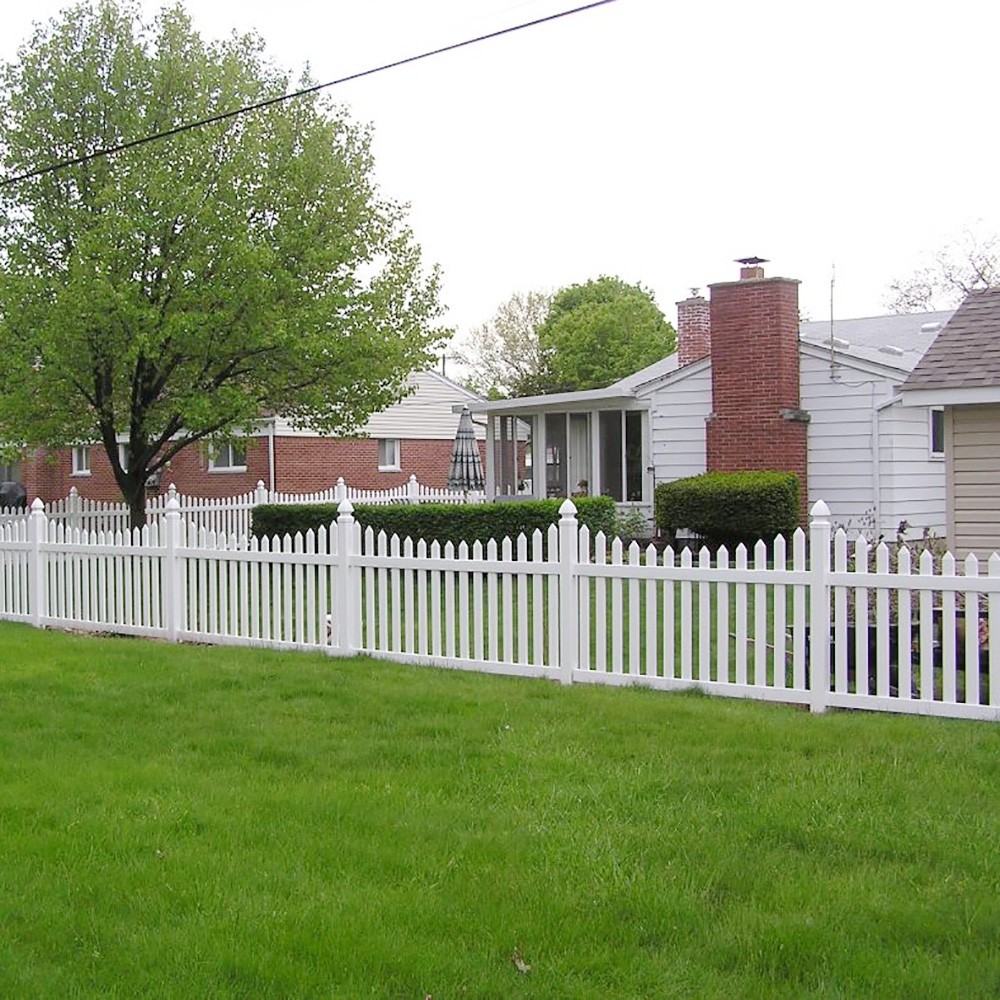 Vinyl Picket Fence
Vinyl Picket Fences embody an iconic piece of Americana that effectively defines the landscape of a home. Typically used to add curb appeal for front yards or gardens, our Vinyl Picket Fences are designed with perfection in mind to achieve a flawless border that provides charm without compromising visibility.
Height Options: 3' - 5'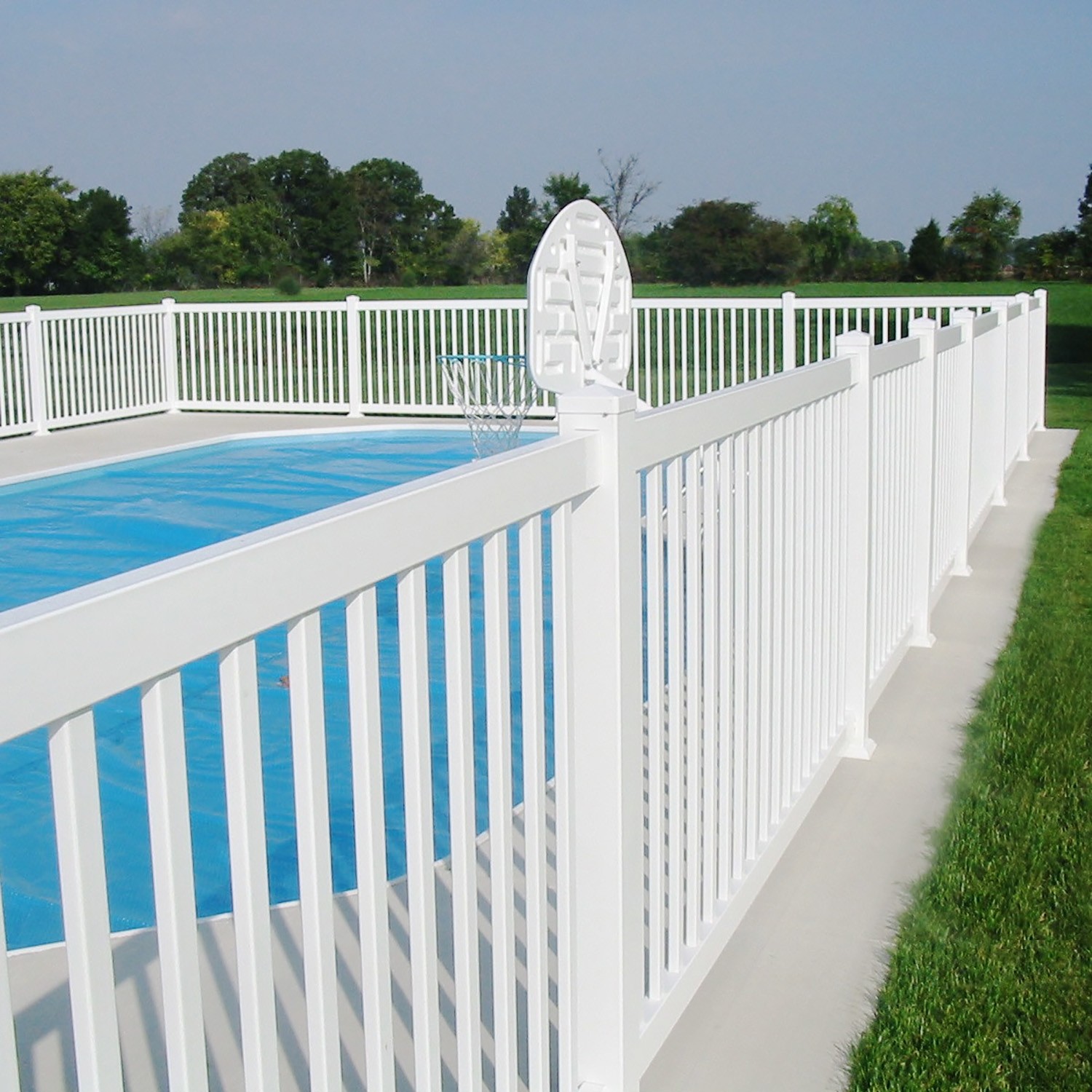 Vinyl Pool Fence
Vinyl Pool Fences combine safety and style while staying in compliance with standard pool codes. Choosing a pool fence means choosing long-lasting, low-maintenance vinyl, and our pool fences stand tall in any application. They resist the elements that pool fences naturally come in contact with, including water, humidity, UV damage, and most chemicals.
Height Options: 5'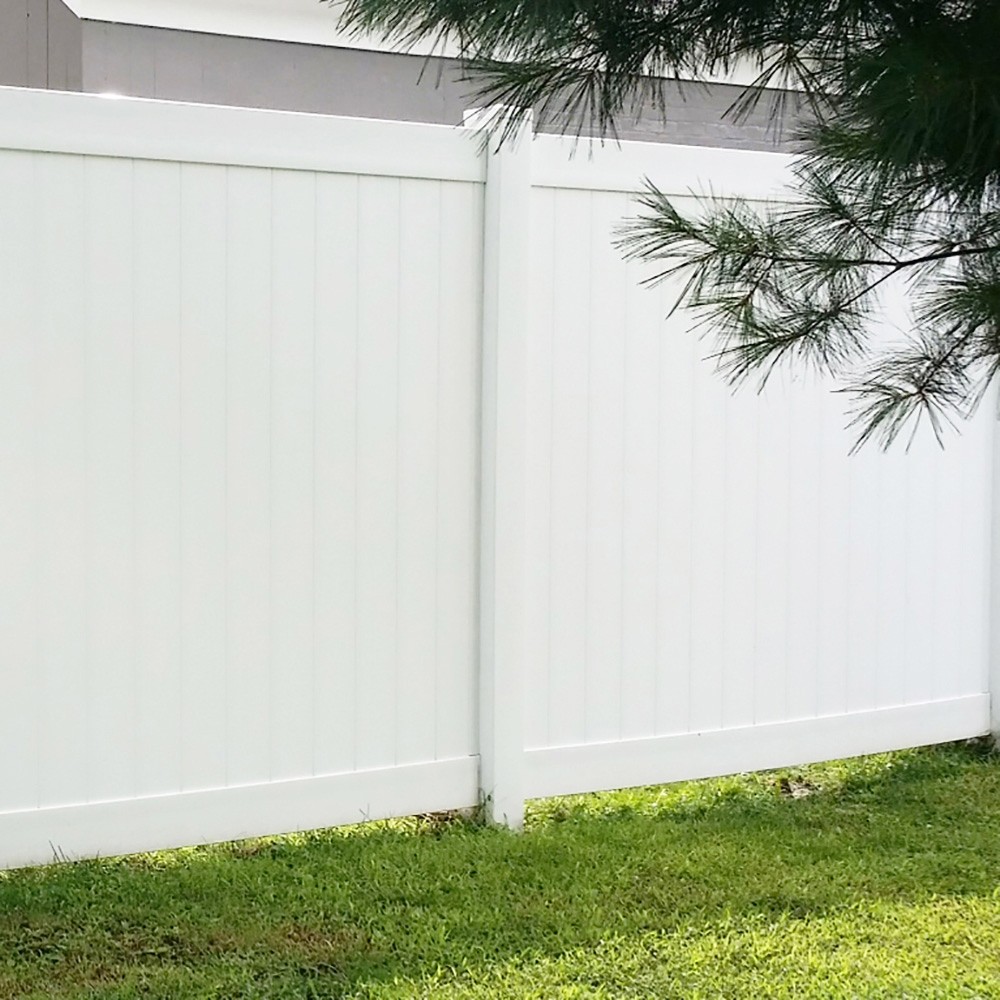 Vinyl Privacy Fence
Vinyl Privacy Fencing provides security, sound control, seclusion, and value to any property. This maintenance-free, long-term investment in your property will make the difference in how you use your yard, home, or business. Create a beautiful perimeter for your property and reclaim your privacy.
Height Options: 4' - 8'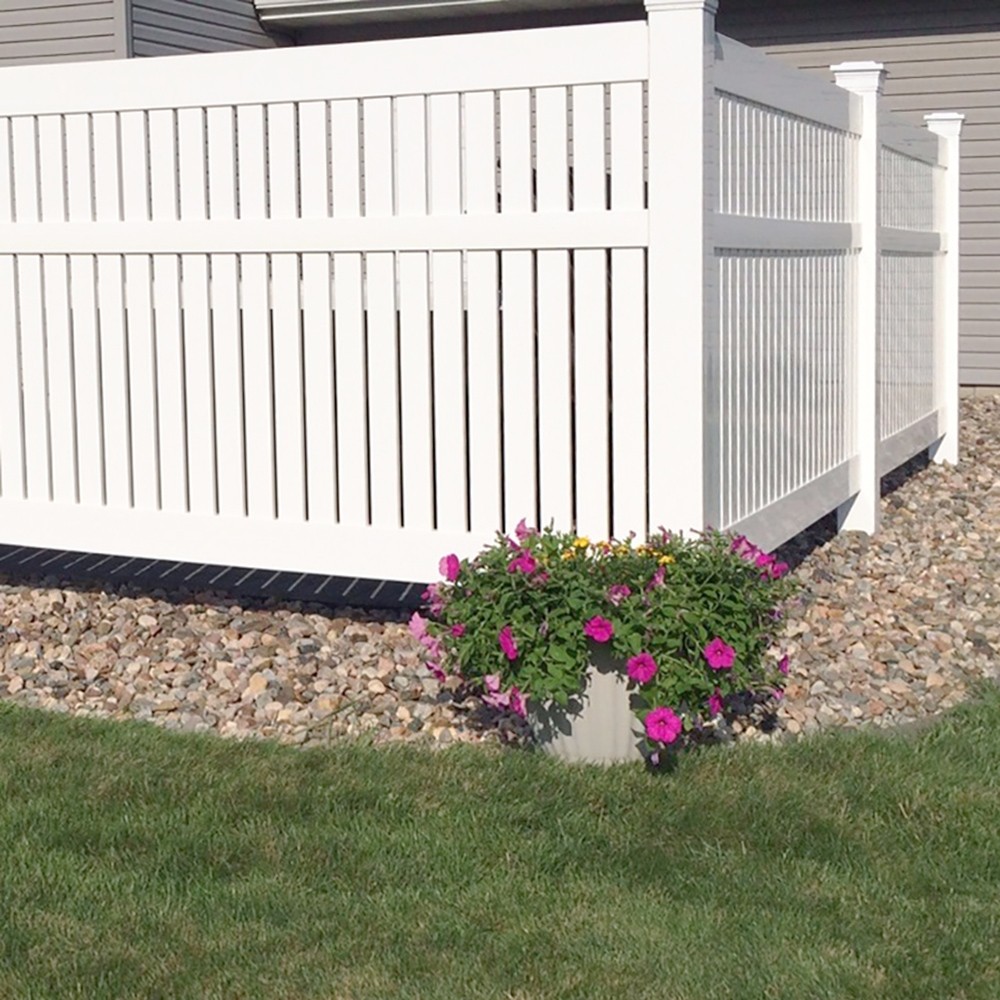 Vinyl Semi-Privacy Fence
Semi-Private Vinyl Fencing allows homeowners to reap the benefits of privacy fences while still allowing sunlight to shine through and illuminate their deck, patio, landscape, or any outdoor area. Recommended for hot climate areas, the Vinyl Semi-Privacy Fence creates security and seclusion without blocking an enjoyable breeze. This fence investment looks beautiful and highlights any yard or home.
Height Options: 5' - 6'